When the telecommunications regulatory authority was created, just over 20 years ago, its mandate was to open the telecoms market up to competition. Its responsibilities have expanded since then, and Arcep has become a major player in regional digital development. They key issues today: developing fibre access nationwide and improving both local and mobile connectivity.
Things are moving forward on both fronts, thanks to operators' massive investments, local authorities' commitments and the State's proactive approach. Arcep has an important part to play here, in encouraging operators to invest but also in ensuring that they are meeting their commitments and obligations:
for fixed services, this includes operators' commitments in those parts of the country where the Government has issued a call for investment letters of intent (called "zones AMII" in French), and in areas targeted by calls for expressions of interest for local projects ("zones AMEL") and in areas covered by private investment;
for mobile services, this includes tracking the progress of the New Deal by giving local authorities and users the tools they need to assess operators' efforts.
In a number of regions, investments need to be coordinated or pooled to avoid inefficient network overlaps or coverage holes. Nobody must be overlooked: telecoms networks, which are an essential infrastructure for the economy and for guaranteeing the freedom to communicate, must benefit everybody and develop as a common good.
On 26 March, Arcep will be play host to decision-makers, local authorities and operators for its Smart Territories conference, whose theme this year will be Commitment. Commitment from everyone, for the benefit for the economy and regional development.
Monique Liebert-Champagne, Arcep Executive Board member
Regulation in action
Business market: shape shifting!
It is not hard to understand why the development of telecom services for businesses, and especially SMEs and mid-market enterprises, is vital to their digital transition. Only 11% of SMEs in France use digital tools on a daily basis, according to France's domain registry, AFNIC! This market represents 30% of the telecom services market (or 9.2 billion euros in 2017) and is a key contributor to the sector's future.
Ensuring ubiquitous fibre access for SMEs: a top priority for Arcep
Working to ensure that every small and medium enterprise in France has access to fibre services has been a top priority for Arcep since 2016, taking a competition-centric approach to spearhead its strategy. To this end, Arcep has focused on two main courses of action:
- Developing fibre plans that are cheaper than existing plans, by capitalising on existing FttH rollouts for the residential market and taking advantage of economies of scale;
- Fostering the emergence of at least three players that are investing in infrastructures, and operating in the wholesale activated market, to create a lasting momentum and break free of a situation that is too often centred around Orange.
Operators going on the offensive
We are seeing more and more encouraging signs. The shape of this sector, which is still dominated by the incumbent carrier, has been changing in recent months. Operators of all size are going on the offensive, in both the wholesale and retail markets. A prime example: Kosc, an operator focused on supplying large corporations, rolled out a nationwide wholesale activated FttH offer in 2018. Other national operators are also positioning themselves in this wholesale market. And new operators dedicated to the business market have come on the scene, such as Altitude subsidiary, Linkt. Meanwhile veteran players like Iliad and Bouygues Telecom, are working to strengthen their footholds in this market by acquiring specialised companies. All these in addition to regional, business-only operators.
The result: SME bosses will now have a choice between retail market products, in addition to which alternative fibre plans are being rolled out.
Arcep's priorities for 2019
In 2019, Arcep will continue to implement its market analyses, paying special attention to the risks of discrimination between players. It will focus in particular on network QoS issues (last December, Arcep served Orange with an official notice to improve the quality of its activated wholesale products for businesses in particular) and will work to ensure that FttH coverage of office buildings and business premises improves significantly.
Instructional booklet for SoHos/SMEs: how to choose the right telecommunications products for my business? (in French)
Tomorrow by the numbers
| | |
| --- | --- |
| | Current developments in artificial intelligence alone could generate $15.7 billion in economic gains by 2030, making it the biggest source of trade development for the economy, according to a study from PwC. |
On our radar
Marie-Laure Denis, new Chair of CNIL, and Roch-Olivier Maistre, new Chair of CSA

The National Assembly and Senate Law Commissions approved the President of the France's appointment of Marie-Laure Denis as Chair of the country's data protection watchdog, CNIL. She is taking over from Isabelle Falque-Pierrotin. Her first order of business: implementing the GDPR. A State Councillor, Marie-Laure Denis was a member of Arcep's Executive Board from 2011 to 2016.

The appointment of Roch-Olivier Maistre as Chair of France's broadcasting authority, CSA, proposed by Emmanuel Macron, was approved by the National Assembly and Senate Cultural committees. A senior civil servant and a Court of Auditors magistrate, Mr Maistre will be replacing Olivier Schrameck.
News from around the world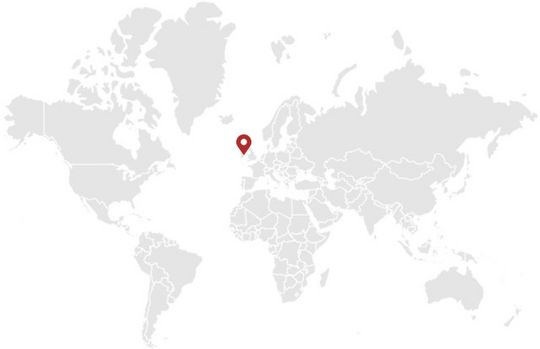 The fight against fake news: Facebook opens a crisis unit in Dublin
Facebook recently created a crisis unit in Dublin as part of the fight against fake news, and attempts to manipulate public opinion, in the run-up to European elections. This is the third time that Facebook has set up this type of mechanism, the previous two being for the mid-term elections in the United States and the latest presidential election in Brazil.

The battle against disinformation and hate speech on the Web is a question of democracy. On 14 February, the Government unveiled its action plan on hate speech. Arcep is a stakeholder in the experiments being conducted with Facebook, in tandem with other administrations, (police, justice…) and national broadcasting authority, CSA. The aim of this experiment is to understand, from a practical standpoint, how Facebook enforces its social media moderation policy, the human and technological resources allocated to the task, the algorithms used and the follow-up given to reported abuses.

Government action plan against online hate speech (in French)

Arcep likes
Don't kill my app
The final straw for a number of developers whose apps do not run properly on Android. The reason: the software that certain device manufacturers have developed for managing multitasking. As certain apps were consuming too much power, even when running as background tasks, some of the top device suppliers decided to use this software to arbitrarily shut down certain apps after several minutes. Which is a problem when it's an app for tracking a sporting event or receiving messages, for instance.

To address this power that manufacturers have over apps, developers created a site called dontkillmyapp.com. It ranks device suppliers from bad to good, and offers solutions for reducing multitasking-related problems.

To delve deeper – Read the Arcep report on how devices influence open internet access
Field notes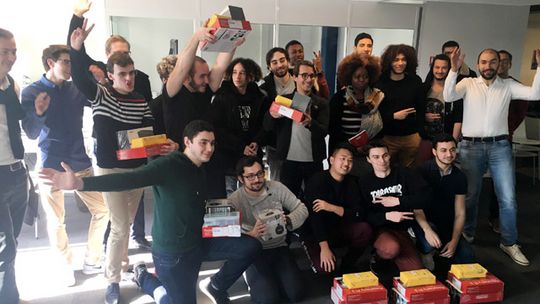 ArcepXEpitech Hackathon
Arcep and computer sciences school, Epitech, hosted a student hackathon in mid-February. The goal: to get students thinking about 5G frequency allocations. How to foster dynamic and innovative frequency allocations at a time when low-band spectrum is becoming an increasingly scare resource, and with the expected development of ultra-localised networks using high-band frequencies.

Students were given a choice of three themes, to tackle this issue:
Think of a new design for the frequency authorisation request interface.
Make it easer for Arcep staff to track spectrum allocations and streamline management, using blockchain technology.
Develop a serious game simulation tool for a frequency allocation mechanism.
A great way to raise computer scientists' awareness of tomorrow's telecoms challenges!

Find out more
| | |
| --- | --- |
| Well said | |
« Classic regulation doesn't work with Big Tech. Competition policies are too slow, too far behind the times. We need to find new, innovative solutions. »
Jean Tirole, Honorary President of the Toulouse School of Economics, winner of the Nobel Prize in Economics, speaking at the Shaping competition policy in the era of digitisation conference hosted by the European Commission.

Meanwhile, in Brussels...
Platform-to-Business: Arcep's proposals on open devices incorporated into European regulation!
One year ago, Arcep issued a call to action for public authorities: devices provide users with only limited access to the internet, especially when they are linked to platforms. Their environments impose restrictions and impediments on content and application developers. The Authority delivered a detailed analysis of the situation in a report titled "Smartphones, tablets, voice assistants: are devices the weak link in achieving an open internet?" – and put forth several proposals.

Some of these proposals are now being adopted at the European level, in the Platform-to-Business fair trading regulation. This regulation, which was ratified on 14 February, is a milestone towards achieving open devices. It demands greater transparency and oversight from companies that have a decisive influence over the freedom to innovate and users' freedom of choice. App stores are a central focus of the regulation, along with voice assistants which are now considered search engines. Operating systems are also mentioned as technical means that online platforms can use to promote their own services.

The Platform-to-Business regulation does not yet make it possible to guarantee that devices are neutral, and Arcep is calling for further action on this front. It nevertheless represents a real step forward in terms of transparency and the oversight of players that have a decisive influence on the freedom to innovate and users' freedom of choice.

Find out more

Arcep, telling it like it is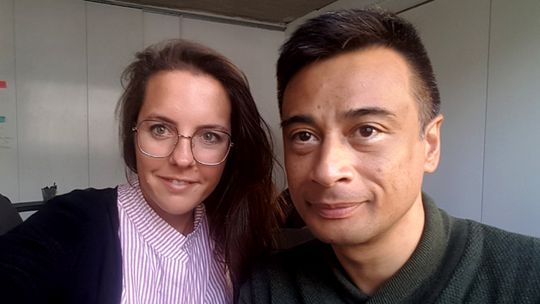 Two public interest entrepreneurs helping to boost Arcep's open data
J'alerte l'Arcep, cartefibre.arcep.fr, monreseaumobile… Arcep already utilises and publishes a sizeable volume of data. To take data management to the next level, Arcep launched its "Datareg" challenge a few months back, as part of the French Government's Etalab "Entrepreneurs d'intérêt général/Public interest entrepreneurs" programme.
What is a Public interest entrepreneur?
We are both Geographic Information System (GIS) specialists – a highly specialised field, and one found rarely in the halls of the public sector. Being a Public interest entrepreneur means lending our expertise to an administration, to help it tackle the challenges involved in processing its public data.
What is Arcep's "Datareg" challenge?
The aim is to develop tools that will enable the centralisation, circulation, publication and easy cross-referencing of Arcep data. The goal: to boost performance and increase the amount of data made available to the general public. To this end, we will be developing a simple and efficient data warehouse. We also want to create an API interface to make our open data fully useable, beyond offering just simple, downloadable .csv files.
We are thrilled to be lending our geographic data exploration and visualisation skills to the challenge. We've got an exciting ten months of work ahead of us!

Carine Stolz and Thierry Razanajao, data scientists and public interest entrepreneurs
Mark your calendar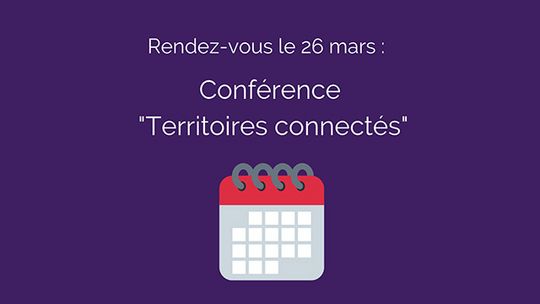 26 March in Paris Arcep's "Smart Territories" conference
Book your morning! This year's edition of the annual "Smart Territories" conference will be held in March, in the François Mitterrand Library's Grand Auditorium.

On the programme: roundtables and discussions on regional fixed and mobile connectivity. The conference will also be an opportunity to get an early peak at the 2019 edition of Arcep's "Smart Territories" report.

Registration
The local authorities page on our website

Other events
8 to 17 March in Austin, Texas
SXSW Conference & Festivals

A few days from now, Arcep Chair, Sébastien Soriano, will be speaking at South By Southwest (SXSW) on the topic of "Robin Hood" regulation. This festival has been celebrating music, film and new technologies since 1987.

Find out more about Sébastien Soriano's keynote

12 to 14 March in Amsterdam
FttH Conference

Fibre industry stakeholders will be coming together in Amsterdam from 12 to 14 March for the FttH Conference. Hosted every year by FttH Council Europe, this event attracts 3,000 participants from more than 90 countries.

Find out more

15 March in Deauville
PIN Forum

A forum for dialogue between all those involved in public-initiative networks, the États généraux des RIP (PIN Forum) will be taking place on 15 March in Deauville. Areas covered by expressions of interest, interactions with telecoms industry players and property developers… are just some of the topics that will be discussed during the event.

Find out more

20 and 21 March in Lille
Grand Barouf numérique

For the third year in a row, the city of Lille will be hosting its "Grand Barouf Numérique" (The Great Digital Ruckus). This year's topic: who runs the world? What would happen if we took the power away from Big Tech? And what if the internet was designed as an instrument of personal emancipation? Data use, digital access by all and for all, and the environmental transition will be the three main topics discussed over the course of these two day. Arcep Chair, Sébastien Soriano, will be among the special guests.

Find out more

21 March in Brussels
Device Neutrality: Issues and Policy Options – CERRE Conference

On 21 March, CERRE (Centre on Regulation in Europe) will be hosting a conference on the topic of device and OS neutrality. Arcep Chair, Sébastien Soriano, will be on hand to talk about Arcep's proposals on this issue.

Find out more

26 and 27 March in Brussels
IIC's Telecom & Media Forum

The International institute of Communications, in partnership with Belgium's telecommunications regulator, IBPT, will be hosting a two-day conference in Brussels in late March. It will be an opportunity to examine Europe's recently adopted Electronic Communications Code.

Find out more