5G: kick-off time at last…
At the latest Mobile World Congress in Barcelona, one topic completely overshadowed all the rest: 5G was arriving at last. And not only would it usher in a swath of innovations as every new generation does but, the predictions told us, 5G would actually usher in a new era. It would enable the advent of connected objects (machine-to-machine), it would abolish latency (or almost) thanks to the power of edge computing, and so opening the way for myriad applications across the board, from video games to more highly technical fields such as remote surgery. Finally, this new fifth generation would be a crucial asset in supporting and amplifying manufacturing and its smart factories of the future…
So soaring was the paean that one would be forgiven for being a little sceptical… And yet, all of the pieces are gradually falling into place. When it has reached full maturity (and broken its ties with 4G), the advent of 5G will mark a far more fundamental change than the arrival of 4G or 3G had been. And this is why, when setting the terms conditions for awarding these frequencies, Arcep took a significantly different approach to the previous frameworks.
If the technology is structure-giving, if it is a tool of economic development, it needs to irrigate the regions. Something that must be thought out and organised at the planning stage. This is why the coverage obligations included in the terms and conditions attached to licences to use 3.4-3.8 GHZ band frequencies are far greater than those put into place when launching previous mobile network generations… and are no doubt among the most ambitious in Europe, if not beyond. Arcep has also set ambitious targets for covering roadways and ensuring indoor coverage, to fully satisfy consumers' true expectations, be they individuals or businesses.
Because 5G will only be a success if everyone is on board: this means that EMF exposure issues need to be resolved through dialogue, consultation and education. This may also mean that we will need to use 5G properly, responsibly, one might say greenly, as we become increasingly aware that the digital tech universe clearly needs to be concerned about its ecological footprint and how to control it.
So, yes, it is kick-off time for 5G… but this is only the beginning. Dare I paraphrase a former Prime Minister by saying that, "the road may be straight, but it has a steep slope"?
Emmanuel Gabla, Arcep Executive Board member

Regulation in action
5G in the starting blocks
The awards procedure, reserve prices, terms of payment, operators' obligations… all of the preliminary terms and conditions for awarding licences to use frequencies in the 3.4 – 3.8 GHz band, aka the "core" 5G band, are now in place. All of the work that has been done over the past several months, the public consultations and many interviews conducted, have enabled Arcep to listen carefully to all of the stakeholders and the many players affected by fifth generation mobile in France. And 5G is now in the starting blocks!
The specifications that Arcep proposed to the Government for the frequency award procedure include particularly strong rollout obligations for future licence-holders: an obligation to open 5G services in at least two cities per operator before the end of 2020 then, in three stages, reach 10,500 sites in 2025. A steady buildout combined with a concomitance mechanism to ensure that non-urban areas are not overlooked. In addition, 75% of sites must have a service of at least 240 Mbit/s by 2022, and 90% in 2025.
The allocation procedure will be an innovative, combined two-stage process for awarding 310 MHz of spectrum:
- Four blocks of 50 MHz to be awarded at a set price, in exchange for commitments from the operators which will be written into their licences as obligations;
- The remaining frequencies will be allocated through an auction process, by blocks of 10 MHz.
The Government has set the financial terms and conditions for the call to tender, after having received the opinion of France's Holdings and Transfers Commission (Commission des participations et transferts):
- the reserve price for blocks of 50 MHz is set at 350 million euros, payable over 15 years;
- the price for a block of 10 MHz is set at 70 million euros, payable over four years.
Arcep believes that the payment facilities granted to the operators enable them to participate fully in the procedure. The total quantity of frequencies – 40 MHz minimum, 100 MHz maximum – that the candidates can acquire through the procedure will also help the market to stay competitive.
5G performances will pave the way for new uses for a great number of economic actors from vertical markets. To satisfy their requirements and encourage innovation, Arcep will require operators to activate 5G's most innovative feature – network slicing – by 2023 at the latest.
The first part of the "5G rocket" is ready for take-off – fully on schedule, in keeping with the roadmap that the Government and Arcep adopted in July 2018!
Tomorrow by the numbers
| | |
| --- | --- |
| | In 2023, the automotive industry will be the biggest 5G Internet of Things market. It will represent more than half (53%) of all 5G terminal equipment, estimated at close to 49 million units in 2023 (versus 3.5 million in 2020 and 11.3 million in 2022). The percentage of vehicles that will be connected to a 5G service will increase from 15% in 2020 to 74% in 2023 and to 94% in 2028 (L'embarqué, 18 October 2019) |
On our radar
| | |
| --- | --- |
| Thierry Breton, European Commissioner for Internal Market | France's former Minister for the Economy, Finance and Industry has been appointed EU Commissioner for Internal Market, in charge of digital affairs, industry and services, defence, space, audiovisual and tourism. During his hearing before the members of the European Parliament in mid-November, the former CEO of France Telecom announced his desire to promote investment in 5G, but also to prepare "for 6G, artificial intelligence, the cloud and already the post cloud period, blockchain, edge computing the Internet of Things, cybersecurity…" Also mandated by the EU Parliament on 26 November to build a data strategy, Thierry Breton will oversee relations with the Body of European Regulators for Electronic Communications (BEREC) and the EU Agency for Cybersecurity (ENISA), within the new Commission. |
News from around the world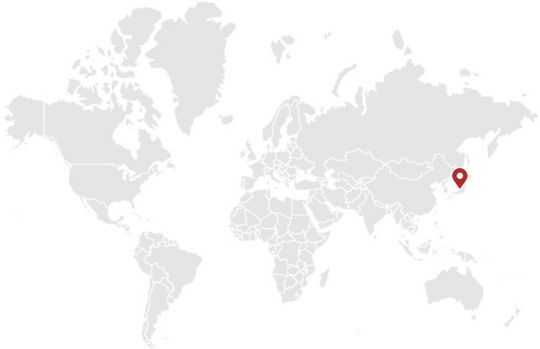 What new 5G-enabled applications are taking shape?
Already launched commercially in several countries, most of 5G's promises are yet to be fulfilled. In addition to increased speeds, a large part of its allure lies in the prospects it opens up for the economy's "vertical" players, for new uses in factories, transportation, entertainment, construction and medicine.
While the first testaments of commercial success are coming to us from 5G pioneer, South Korea, other vertical players' appropriation of the technology is still in its infancy. In Japan, public authorities and the sector's stakeholders are working together within the "5GMF-Fifth Generation Mobile Communications Promotion Forum" to promote use cases. The commercial launch of 5G services, to coincide with the Summer Olympic Games in Tokyo in 2020 could deliver concrete solutions in areas such as augmented reality, autonomous cars, smart stadium streaming experiences…

Arcep and the French Government have begun a similar process, with the launch of more than ten trial platforms in October, in areas ranging from logistics, to smart cities, mobility and covering sporting events. These trials that are currently underway in many parts of the world and in France will help industry players to define the models that will weave their way into the country's economic fabric. In addition to connectivity issues, these models, and the pace at which standards are established and compatible equipment made available, will allow 5G to fully keep its promises.

Arcep like
5G platform in the Saint-Quentin velodrome
Arcep awarded spectrum in the 26 GHz band to the national velodrome to conduct 5G trials for a period of three years. Poorly connected and due to host the Summer Olympics in 2024, the venue will thus reap the benefits of ultrafast connections, comparable to those supplied by optical fibre. Open to third-party trials, the platform aims above all to improve spectators' experience using augmented reality, but also to test artificial intelligence applications. All enabled by 5G technologies whose low latency and increased bandwidth will facilitate the planned scenarios. The only sport venue of the 11 projects chosen by Arcep, the Velodrome in Saint-Quentin is to have its 5G trial network up and running by 1 January 2021. And keep Arcep informed of the trials being conducted.
Field notes
5G frequencies: consulting with local authorities is central to Arcep's decision-making process
As part of the work it has done to prepare for the allocation of 5G frequencies, Arcep consulted with all of the sector's stakeholders, to understand the expectations they have of this new technology. Several associations representing elected officials and local authorities (AMF, AMRF, ADF, RDF, ANEM, FNCCR, AVICCA) were interviewed by Arcep's Executive Board, to gain a better understanding of their needs in this area. These discussions with local authorities led the regulator to propose unprecedented regional digital development obligations, which are by far the most ambitious in Europe.
After the public consultation this summer, it was important to continue the dialogue with these associations, and to present the draft specifications for awarding these frequencies to them. A 5G workshop in September provided the opportunity to detail the different mechanisms being planned, along with the future implementation process.
Stipulations include: a quarter of the deployed sites with the newly awarded frequencies to be located in rural areas or industrial territories. Operators must also increase speed to a minimum 240 Mbit/s at 75% of existing sites by 2022, cover motorways by 2025 and the country's main roads by 2027, to enable uses to develop. In addition, two interim reviews are scheduled for 2023 and before 2028 to verify operators' implementation of their obligations, along with market requirements, notably in the areas of mobile network coverage and quality of service.
As the final procedure gets underway, consultation with public and private sector players continue. And will be showcased once again at the next "Smart Territories" technical workshop on 22 January 2020.
| | |
| --- | --- |
| Well said | |
« I've always said to our partners, whether it's the Americans or the Chinese: "I respect you because you're sovereign". And so I believe Europe will only be respected if it reconsiders its own sovereignty. You have to grasp the sensitivity of what we're talking about. On the issue of 5G, we refer mostly to relationships with Chinese manufacturers; on the subject of data, we mostly talk about relationships with US platforms. But today we've created conditions in Europe where it's business that has decided these things. The result is that if we just allow this to continue, in ten years' time, no one will be able to guarantee the technological soundness of your cyber-systems, no one will be able to guarantee who processes the data and how, of citizens or companies. (…). If we don't act, in five years' time, I won't be able to tell my fellow citizens: "Your data is protected". »
Emmanuel Macron, President of France, The Economist, 7 November 2019

Meanwhile in Brussels...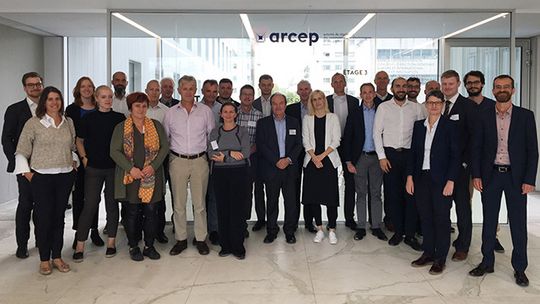 Europe is talking about 5G
In the run-up to the new procedure set out in the European Code, in early September Arcep voluntarily submitted its plans for awarding new frequencies in the 3.4-3.8 GHz band for 5G deployment to a peer review by its European counterparts. This collaborative dialogue, in which the Body of European Regulators for Electronic Communications (BEREC) has become a stakeholder, has created a fruitful dialogue at a key stage in the process, before frequencies are awarded. It creates a forum for exchanging best practices and addressing the different parts of the procedure, even if they have not been strictly harmonised across Europe.
5G is also a priority in BEREC's medium-term strategy. A study produced in 2018 examined 5G's impact on operators' business models. This year, a call for feedback will serve to examine how it affects regulation, but also to see how regulation can lay the groundwork for its successful deployment. Lastly, a feasibility study is currently being done on the opportunity to produce 5G coverage information that is harmonised at the European level.
5G's impact on operators' future business models

Arcep, telling it like it is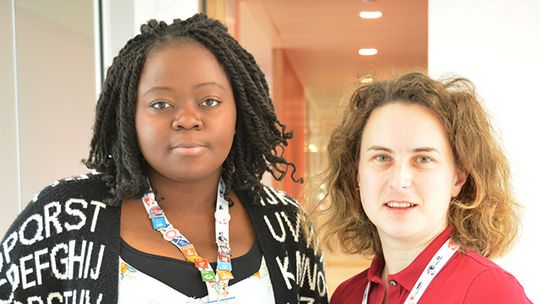 Back from WRC-19: does 5G pose a threat to weather forecasting?
Do the frequencies used by 5G mobile phones and equipment threaten to interfere with weather service's data collection via satellite? Some meteorologists are worked they will. And this gets to the very heart of the World Radiocommunication Conference's (WRC) role, which is to harmonise the frequencies used by new technologies worldwide, and to prevent interference with other uses. A dialogue that culminates every three or four years in a marathon, multi-week negotiation, where nobody leaves until the right compromises have been reached!
Frequencies know no borders, neither between countries nor applications. Identifying additional spectrum for 5G in high frequency bands (above 24 GHz) was thus one of the core topics at the latest WRC, which concluded in Egypt on 22 November. The discussion between the 3,300 delegates from the 165 Member countries represented made it possible to identify 15 GHz of additional spectrum for 5G, around the 26 GHz, 40 GHz and 66 GHz bands. An issue that was concluded in the very final hours of the conference, after heated debates over coexistence between 5G services and satellite weather services that use adjacent bands (between 23.6 and 24 GHz). A dispute that was settled through an unprecedented two-stage approach: protection criteria will apply immediately to enable rapid 5G rollouts in the 26 GHz band. A second stage, in 2027, will introduce criteria that offer weather services even stricter protection. Not as strict as the weather services initially hoped, they will be monitoring this compromise very closely.
The programme for the next WRC, scheduled for 2023, will include the introduction of new frequencies for 5G. So another negotiation on the horizon, for which preparations have already begun… and will conclude four years from now!
Photo / Arcep's dynamic duo at WRC-19: Jodie Nanfack and Sara Bertoglio, policy officers with the Frequencies and Technologies Department
Mark your calendars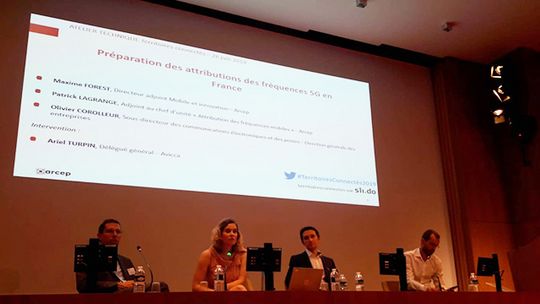 22 January 2020, in Paris – Smart Territories Workshop
Several times a year, Arcep hosts Smart Territories workshops to take stock of the latest regulatory developments with local authorities' departments, and to answer any questions they might have. The next workshop will be held on 22 January 2020. For public institutions only, the morning will be devoted to mobile (Progress report on the New Deal for Mobile, enhancing Arcep's information tools) and fixed connectivity (pricing for FttH PIN, FttH network operation, market analyses). Joined by operators in the afternoon, the second workshop will focus on the transition from copper to fibre.
Workshop programme (pdf - 377 Ki)
---
14 January 2020, in Paris – Arcep's New Year's Greetings event
Along with the members of the Executive Board – Serge Abiteboul, Maya Bacache, Joëlle Cottenye, Emmanuel Gabla, Monique Liebert-Champagne and François Lions – Arcep Chair, Sébastien Soriano, will deliver Arcep's wishes for the sector's players for 2020 (by invitation only).
Arcep will be there…
9-10 January 2020, Toulouse
13th Toulouse School of Economics (TSE) conference on the digital economy
The purpose of this annual TSE conference is to discuss the latest contributions that deepen understanding of the digital economy, and the ways in which it affects modern societies. Contributions from the fields of theoretical economics, econometrics, experimental and public policy-oriented, humanities and computer sciences, and data science, will be presented over the course of two days. Sébastien Soriano will be taking part in a roundtable on regulation, at 5 pm on 9 January.
13-14 January 2020, Paris
OECD conference on Governance Innovation
"Towards Agile Regulatory Frameworks in the Fourth Industrial Revolution" is the subtitle of this international conference being hosted by OECD at its Paris headquarters, on 13 and 14 January of next year, in cooperation with Japan's Ministry of Economy, Trade and Industry (METI). Its aim: to discuss the different sectors' and OECD and non-OECD countries' experiences in innovative forms of governance, to inform future organisational endeavours. Sébastien Soriano will be participating on day one, 13 January, in a session titled: "Anticipatory regulatory policy and governance approaches".
15 January 2020, Paris
High Commission for Digital and Postal Affairs (CSNP) hearing
Arcep is accountable to Parliament, and regularly gives an account of its actions through hearings. This time, Sébastien Soriano will sit before the High Commission for Digital and Postal Affairs (CSNP), a joint parliamentary committee (National Assembly and Senate) chaired by Senator Yvon Collin, to deliver Arcep's annual balance sheet and activity report for 2019.
31 January/1 February 2020, Paris
T.Dat'Hack, digital regional development hackathon
Hosted by Avicca on 31 January and 1 February 2020 at La Paillasse, with the support of La Banque des territoires, La Poste, OpenDataFrance and Opendatasoft, with the participation of Arcep, ANFr, CEREMA, Université Rennes2 and OpenStreetMap France, the T.Dat'Hack hackathon has chosen three ideas to explore around the theme of "good coverage": local Wi-Fi, the New Deal for Mobile and fibre for businesses. Arcep will be represented at the hackathon by a data expert.