On not seeing the forest for the stick
There is no one way to regulate. Since the political decision to open the telecom sector up to competition more than twenty years ago, Arcep has been patiently constructing regulation that one could qualify as pragmatic. By focusing on the future rather than punishing past transgressions; by opening the way for entrepreneurs with an open-minded approach; by combining the best of private investment and local government initiative, all while ensuring a reasonable transition for what was once France Telecom. Our actions are not driven by any underlying ideology, our sole purpose being to provide the people of France with high quality and plural communication networks that are widely available nationwide, and at competitive prices.
The Board has followed the same trajectory over the past several years: by working to secure a demanding but progressive evolution of the roaming agreement between Free and Orange; by proposing an unprecedented New Deal for Mobile to the Government; by reaching an agreement with Orange rather than imposing obligations on its fibre rollouts; by issuing demanding but constructive opinions on AMII (areas where the Government has issued a call for investment letters of intent) and AMEL (calls for expressions of interest for local projects) procedures…
In some instances, our European neighbours have chosen different paths: imposing functional separation of the incumbent carrier; widespread fibre rollouts by local authorities; top-down LLU pricing; high-priced frequency auctions…
France's telecoms market is regularly held up as an example in both Europe and around the world. If operators should be the first to take credit for this – with men and women who are working every day on deploying networks and outfitting the country – Arcep's pragmatic regulation has also had a hand in it.
But pragmatism is not something that can be decreed. It requires stakeholders to have enough trust in the system's solidity to commit to it, to "play the game". Arcep's penalty procedure – which, it should be remembered, has only resulted in actual penalties in exceptional cases – plays a decisive role here. Not for its own sake, but to create this trust and shared momentum. The best example is the competition and network coverage commitments that operators can make. Without oversight or penalties, these commitments would be words on paper.
The regulator's stick hides the French model's forest. Disputing Arcep's power to impose penalties, even though it was recently reinstated after having been rescinded on the grounds that it was unconstitutional – and we can be confident that the current text has solid legal standing – is not simply a litigation procedure. It means defying the pragmatic spirit of regulation à la française.

Regulation in action
Optical fibre regulation: avenues of change for 2020 – 2023
On 11 July 2019, Arcep published a Scorecard and Outlook document for public consultation, to prepare for the next round to broadband and superfast broadband market regulation (2020 – 2023). The goal is to obtain a detailed snapshot of the state of the market, identify emerging issues, lay the groundwork for regulatory change and allow stakeholders to share their views on these potential changes.
In this document, Arcep delivers its conclusion of lasting competition in the residential retail market: "our priority is for Orange to be less alone in the fibre market, Sébastien Soriano told the online economic daily, La Tribune. This is now the case: in 2016, Orange had a roughly 55% share of fibre subscribers, compared to 35% to 40% today. The situation has evened out, and every operator can market their access products under good conditions." However, even if we are seeing more and more encouraging signs in this sector that remains dominated by Orange, competition in the business market remains sub-par. "We have not yet fully achieved our goal," admits the Arcep Chair.
The Authority is seeking feedback in particular on what will be three key three structural issues from 2020 to 2023:
How to ensure that optical fibre will eventually be able to take over, fully and completely, from the legacy copper network, and to establish the conditions for shutting down the latter?
How to accelerate the process of opening the business market up to competition?
How to guarantee that competition is protected and amplified during this transition period, and that the copper network will continue to provide a good quality service?
Stakeholders have until 27 September 2019 to respond to the consultation. Their feedback will inform Arcep's analysis, after which it will publish draft decisions for consultation in early 2020, before adopting its final decisions late next year.
The Scorecard and Outlook document published for public consultation
Tomorrow by the numbers
| | |
| --- | --- |
| | Two thirds of industrial firms (65%) plan on implementing 5G within two years of its deployment. More than a quarter in Italy (35%), in France (30%) and Canada (27%) plan on using 5G the first year, while 75% of industrial firms in the UK and Italy, 69% in Spain and 68% in the United States and Norway plan on adopting 5G in the first two years. (Capgemini Research) |
On our radar
Ursula von der Leyen and the new European commissioners

Several times minister in German Chancellor Angela Merkel's government, Ursula von der Leyen became the European Commission's first female President on 16 July 2019, and will officially replace Jean-Claude Juncker on 1 November. Ursula von der Leyen is expected to assign portfolios to the future commissioners that will make up the EU Executive in mid-September. Before being able to assume their functions, they will need to be approved by the Council, then by the European Parliament after a series of hearings. This appointment process is completed by a vote on the investiture of Brussels's new Executive on 22 October, during the European Parliament's plenary session in Strasbourg.

Photo credit: Etienne Ansotte -European Union, 2019
News from around the world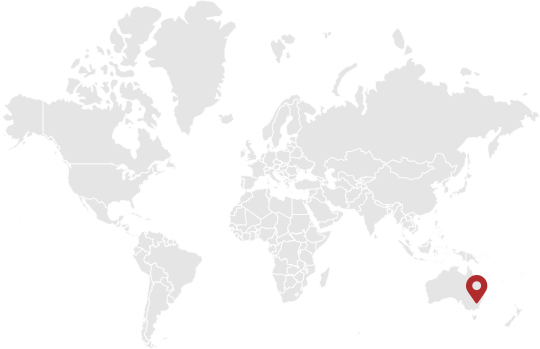 Regulating platforms: the idea is catching on
On 26 July 2019, the Australian Competition and Consumer Commission (ACCC) published a report on its investigation into online platforms. In it, the ACCC calls for increased regulatory action, with the creation of a branch dedicated to online platforms that is given increase investigative powers. Its recommendations also include taking better account of predatory takeovers and the market power obtained through access to data, when supervising mergers and acquisitions. It recommends that, despite the operational challenges involved, greater thought be given to solutions' interoperability and data portability, which could help stimulate competition and innovation.
Platforms are also garnering more and more attention in the United States at both the federal and state level. The Department of Justice (DOJ), the Federal Trade Commission (FTC) and the US Congress are also conducting investigations into American Big Tech companies. At the same time, prosecutors in some 20 states have expressed a strong interest in launching a wide-reaching antitrust investigation into online platforms.
Back here in Europe, the Authority for Consumers and Markets (ACM) in the Netherlands launched an inquiry in April 2019 into Apple's App Store practices. In tune with Arcep's report on device openness, in a report published in August, the Dutch regulator also supports the introduction of an "ex ante intervention mechanism". Lastly, the initiative undertaken by several French bodies, including Arcep, in the first half of 2019, made it possible to observe up close the methods that Facebook uses to counter hate speech on its platform.

ACCC report

Arcep likes
Cooperation between regulators
More and more, collecting data, utilising and publishing them are becoming a new regulatory process – giving regulators the opportunity to expand their ability to act effectively, or to help inform users' choices and better steer the market. This is why Arcep, France's Competition Authority and fellow regulators AMF, Arafer, Arjel, CNIL, CRE and CSA have joined forces to begin a period of inquiry into data-driven regulation, within their forum for dialogue between independent authorities. To formalise their ideas and take stock of the progress they have made in this area, the eight regulators published the findings of their common work this summer.
Field notes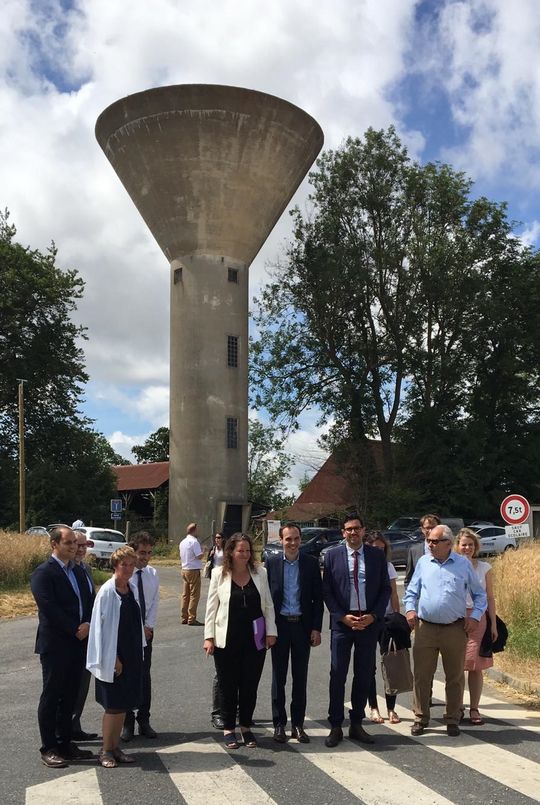 Arcep teams travel to in Normandy
Along with members of Arcep teams, Sébastien Soriano travelled to Normandy on 11 and 12 July – to Rouen and Pays de Caux, to be precise. In Rouen, the Arcep Chair met with the region's president, Hervé Morin, Senator and regional councillor, Catherine Morin-Desailly, and the region's prefect, Pierre-André Durand.
The Arcep delegation then travelled to the "Caux Seine Agglomération" urban community where they met with local officials, all of whom are working to ensure good fixed and mobile coverage in their area. Also on the programme: visits to the optical fibre node operated by the Seine-Maritime numérique joint association, with its president, Virginie Lucot-Avril, and to a 4G cell site deployed as part of France's targeted coverage scheme – one of the five pillars of the New Deal for Mobile.
Unsurprisingly, talk with local elected officials also turned to 5G, whose first deployments are scheduled for 2020, which will provide the latter with an opportunity to connect the region's major infrastructure – e.g. the port in Le Havre.
Sébastien Soriano and the Arcep teams also visited the Centre régional informatique et applications numériques de Normandie (CRIANN) datacentre which deploys high-performance IT infrastructures for universities, R&D and innovation in Normandy. A structure that is play an active role in the transition to IPv6, having provided services using the new addressing protocol since 2003.
| | |
| --- | --- |
| Well said | |
« Because they dominate entire swaths of the digital ecosystem, Big Tech naturally fall prey to potentially major conflicts of interest with internet users. The biggest problem lies in having the same company providing internet users with a service on the one hand and, on the other, selling these same internet users' data (…) Revamping the digital ecosystem is now crucial, to make it more transparent and more protective of each internet user's personal choices (…) Fighting for a more open internet does not mean just standing up for some abstract principle, but rather attempting to protect our ways of life and individual choices in a very concrete way. »
Jean-Baptiste Rudelle, Founder and CEO of Criteo, co-founder of the Galion Project – Le Monde – 17 July 2019

Meanwhile, in Brussels...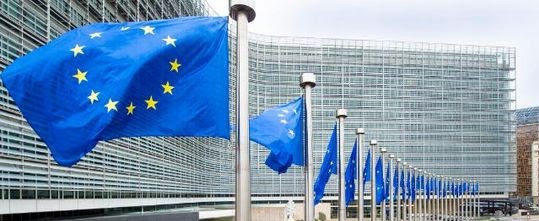 The latest plenary meeting of the European Regulators Group for Postal services (ERGP)
On 28 June, The European Regulators Group for Postal services (ERGP) held its first plenary meeting of 2019 in Portugal. Representatives of national regulatory authorities discussed a possible review of the Postal Directive, in addition to preparing for the upcoming ERGP work programme, including a public consultation on the draft work programme for 2020 and the medium-term strategy for 2020 – 2022.
Participants also discussed the programme for the second ERGP Stakeholder Forum which will be taking place on 18 September, and bring together the entire European postal distribution ecosystem. Lastly, ERGP members addressed the implementation of the 2018 regulation on cross-border parcel delivery, and particularly cross-border tariffs.
GREP opinion on the review of the Postal Directive
Public consultation on the work programme

Arcep, telling it like it is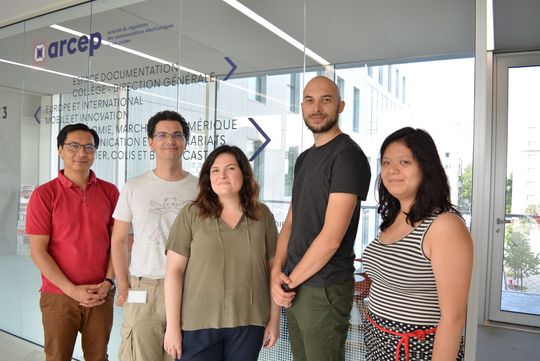 J'Alerte Arcep in sign language
People who are deaf or hearing impaired are now able to exercise their right to express themselves in sign language, to report any issues encountered with their fixed, mobile, internet or postal operator. Responsible for overseeing the enforcement of telephone service accessibility obligations, notably collecting user reports on these services, this summer Arcep launched a website that enables them to file video reports in French sign language (LSF) or cued speech. The mini site explains, in French sign language and cued speech, Arcep's role, how these reports help Arcep in its actions, and how the site works. These reports will add to those collected through "J'alerte Arcep".
Creating "J'alerte Arcep in LSF-cued speech" involved several Arcep units devoted to users, IT, communication, as well as a staff member who is knowledgeable in French sign language. The videos on the site were produced with the help of two deaf translators. When faced with the task of understanding an unknown language, Arcep's teams embraced the challenge with a passion. "We're at the nub of the difficulty of communicating between deaf and hearing people. There is no online tool for easily translating or understanding content in French sign language, unlike with other languages we are more used to coming in contact with!" Equally interesting is French sign language's long and somewhat rocky history: born in the 18th century with the Abbott Charles Michel de Épée, is was banned from being taught in 1880, then allowed back in schools in… 1991!
J'alerte Arcep in French sign language and cued speech
Wikipedia page on French sign language (LSF)
Picture: Team in charge of producing J'alerte l'Arcep in LSF-cued speech: David Chiche, Olivier Delclos, Léna Morvan, Laurent Toustou and Bérénice Nguyen
Mark your calendars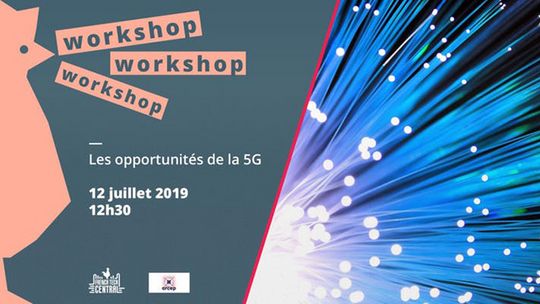 10 October in Paris | BIG | BPI France Inno Generation, at AccorHotels Arena
The 5th edition of BIG | BPI France Inno Generation, organised by Banque Publique d'Investissement, will play host to 100 French and international leaders to discuss tomorrow's big issues. At 3:45 pm, Arcep's Deputy Director of Mobile and Innovation, Maxime Forest, will be taking part in a workshop of 5G (issues and opportunities). 45,000 visitors are expected for this marathon event that will run from 8 in the morning till midnight, and include some 40 conferences.
Arcep will be there…
9 to 12 September 2019, in Budapest
ITU Telecom World 2019
On 10 September at 9:15 am, Arcep Executive Board member, Serge Abiteboul, will be participating in a ministerial roundtable on policy and regulatory frameworks for stimulating 5G network rollouts. He will also be speaking at 11 am on the 11th during a session devoted to connected devices, called "Are you listening, Alexa? Security in connected devices".
17 and 18 September 2019, in Lille
Superfast Access Summer University
Arcep Chair, Sébastien Soriano, will take part in a Q&A session at 11 am on 18 September at the Superfast access Summer University (Université d'été du THD), hosted by idealCO, InfraNum and Avicca on the 17th and 18th in Lille. Topics covered in the interview will include: FttH, businesses, frequencies (5G, the New Deal and superfast wireless access) and IoT/smart cities.
24 September 2019, in Brussels
CERRE plenary meeting
Sébastien Soriano will be attending the General Assembly of the Centre on Regulation in Europe (CERRE), of which he is a member of the board. The meeting will be followed in the afternoon by the presentation of the White Paper: "A regulatory agenda for EU citizens – Rethinking digital, energy, mobility regulation" and a roundtable during which the Chairman of Arcep will talk about the work CERRE will be doing on regulating digital tech over the next five years.
24 September 2019, in Brussels
The State of 5G: Mind the Gap!
On 24 September, online media publication, Politico, will be hosting a conference in Brussels to take stock of 5G rollouts in Europe. When and where will 5G enter European citizens' lives? What are the potential obstacles to its deployment? Arcep Chair, Sébastien Soriano, and Claire Bury, the European Commission's Deputy Director-General, DG Communications Networks, Content and Technology, will be there to answer these questions.
25 September 2019, in Paris
Arcep Senate hearing
Arcep Chair, Sébastien Soriano will be heard by members of the Senate's Regional and sustainable development committee, chaired by Senator Hervé Maurey. The order of the day: fixed and mobile digital network coverage, the New Deal for Mobile and 5G.
1 October 2019, in Nice
FNCCR Congress
At 2 pm on 1 October, Arcep Executive Board member, Joëlle Cottenye, will be participating in the opening plenary session of the 37th Congress of the FNCCR (Fédération nationale des collectivités concédantes et régies/National federation of public service local authorities) which will be taking place in Nice from 1 to 3 October 2019. This year's opening theme: smart territories.
3 and 4 October 2019, in Heraklion
BEREC plenary meeting
The plenary meeting of the Body of European Regulators for Electronic Communications will be held on 3 and 4 October in Heraklion. BEREC members will discuss the review of net neutrality guidelines, with a view to submitting them for public consultation. The plenary meeting will be preceded on 2 October by a meeting with other regulators group from around the world: Regulatel (Latin America), EMERG (the Middle East) and EaPeReg (Eastern Europe).
7-10 October 2019, in London
IIC 50 years
Arcep Executive Board member, Emmanuel Gabla, will be speaking at the International Regulators Forum on 8 October, hosted by the International Institute of Communications (IIC), on the topic: "Creating the right market conditions for investment" (session 6).
8 October 2019, in Amsterdam
Politico's Connected Mobility Summit
Arcep Chair, Sébastien Soriano will deliver a keynote at 2 pm at the Connected Mobility Summit 2019, hosted by the political site, Politico, on 8 October in Amsterdam. His talk is titled: "Mobility innovation through 5G & IoT ".
9 October 2019, in Paris
Le Figaro's Big Bang Santé 2019
Can smartphones cure what ails you? Can data processing detect illnesses better than a doctor? From steak made from animal stem cells to new plants, what will be the food of the future? The Figaro's 4th Big Bang Santé will once again explore the ways that digital tech is revolutionising health. At 10:50 am Arcep Chair, Sébastien Soriano will talk about "How 5G will change healthcare".