Growing the clientele, ensuring their satisfaction, verifying suppliers' products and services, diversifying the supply chain, overseeing the company's operations and production quality, handling its financial management and accounting, motivating staff, hiring, keeping pace with the latest innovations… are just some of the jobs a company head needs to do, including those who run micro, small and medium businesses.
Today, all of these functions rely heavily on digital tools: e‑commerce, cloud, cooperative tools, State-as-a-platform services… making network connectivity all the more vital. Networks too are in the throes of their own revolution (FttH, IoT, PSTN switch-off...), largely in a drive to improve services, but sometimes at the price of rendering things more complex.
Arcep has made the business connectivity market one of its top priorities. It is working to open up a broader range of choice for every enterprise, as much in terms of technologies as quality and pricing tiers.
It also wants to give SME company heads the means to leverage competition between operators: this is the purpose of the "BUSINESS TELECOMS – Internet, fixed and mobile telephone services: a practical guide to choosing the right products" produced in collaboration with a host of partners.
France boasts one of the world's most competitive telecoms markets for consumers: the same must be true for small and medium enterprises!
François Lions, Arcep Executive Board member

Regulation in action
How healthy is the internet in France? Arcep's 2019 report provides a complete check-up
Arcep is publishing its third annual report on the state of the internet in France. Submitted to Parliament, the report examines the different components of fixed and mobile internet networks: quality of service, interconnection, the transition to IPv6, net neutrality and the openness of devices. Taking the form of an annual check-up, Arcep's report delivers a diagnosis on each component for the year gone by, and identifies the shock therapies or preventive medicine to be put into place. The goal: to ensure that the internet remains a common good, with users as the sole arbiter.

Focus on internet quality of service

With the publication of this 2019 edition of its report on the state of the internet in France, Arcep is also announcing the five tools that have declared themselves in compliance with the Code of conduct for measuring fixed and mobile internet quality of service: nPerf, Speedtest UFC-Que Choisir (developed by UFC-Que Choisir), DébiTest 60 (the internet speed test from 60 millions de consommateurs), 4GMark (developed by QoSi) and IPv6-test. This Code of conduct seeks to achieve two objectives with the players that provide testing and measuring tools: to accentuate transparency on their methodological choices and to do away with any questionable practices. This is a crucial topic. As Arcep Chair, Sébastien Soriano, reiterated in an interview with 01net: "[Arcep will] keep a close eye on the way in which comparison engines rank testing applications, and we will be sure to intervene if it does not align with reality."


For more than a year, Arcep has been working to raise awareness amongst stakeholders and users on the issues surrounding the openness of devices. The subject has begun to gain traction in recent months. A good example is the European "Platform-to-business" regulation adopted in early 2019. Although it introduces greater transparency on how internet platforms treat their business customers, it does not make it possible to ensure device neutrality. There is a greater need than ever before to supervise device-related practices, to be able to ensure an "open internet from end to end," particularly now with the development of smart speakers and connected cars. Regulating Big Tech is one solution. As Sébastien Soriano explains in Libération: "There needs to be more competition, so users have a real choice. This is what we did in the telecoms market, and it works (…) The infrastructures that operating systems have become must be open, a little like what we did with unbundling by guaranteeing that new operators had access to France Telecom's legacy network.. (…) There is a middle path between laissez-faire and dismantling, and that's regulation."

The report (in French) / (The English version will be soon available on the Arcep website)
Tomorrow by the numbers
| | |
| --- | --- |
| | 36% of households in France will have a smart speaker in 2025 (compared to 11% in 2019 and 5% in 2018). This figure comes from a study on voice assistants and smart speakers, conducted jointly by French broadcasting authority, CSA, and Hadopi, and in which Arcep participated. |
On our radar
Pierre-Jean Benghozi

Chair of the Assessment Task Force for the Plan France Très Haut Débit led by France Stratégie

Since the beginning of June, France Stratégie has been performing an assessment of the "Plan France très haut débit" superfast broadband rollout scheme. The aim: to measure its effects on the economy, jobs, the regions and usage. It is Pierre-Jean Benghozi, professor at Polytechnique, Director of research at CNRS and former Arcep Executive Board member who is heading up this task force. He is accompanied by Scientific Board of 11 prominent experts. The results of their assessment are expected to be released in 2022.
News from around the world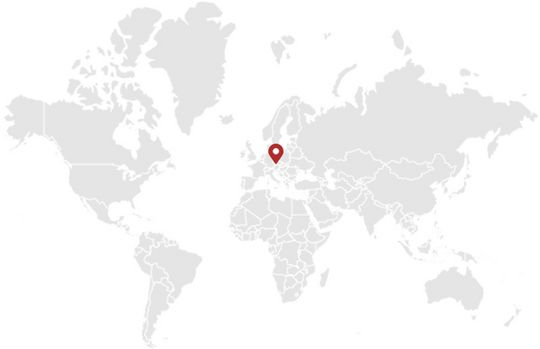 The Austrian regulator is also looking into device openness
Following in the footsteps of Arcep and telecoms regulators in the UK and the Netherlands, Austria's telecoms regulator, RTR, has delivered its own investigation of the device issue in a dedicated report.
Based on surveys of users and app developers, this report analyses OS, application and app store models, and shows how they can restrict innovation, competition and freedom of enterprise.
Among other things, the report raises the question of the lack of interoperability between several apps, highlights the phenomenon of users' dependence on their OS, and calls out players' lack of transparency.
It suggests increased supervision of the issue, along with specific remedies as it is sceptical about the "platform-to-business" regulation's ability to resolve all of the problems it exposes.

Arcep likes
"Indoor wireless connectivity: what solutions for current and future uses?" – A study from the Banque des Territoires
Transport, train and bus stations, shops, healthcare facilities… it is not hard to understand why having high quality wireless connectivity is as crucial outdoors as it is indoors. Despite which, it is still lacking. To eliminate "indoor wireless dead zones," the Banque des Territoires has published a report that provides an inventory of wireless connectivity: indoor wireless, Wi-Fi and IoT networks. This report is aimed above all at local authorities, landlords and property managers, to support them and help them choose the right telecoms equipment.
It is worth remembering that, thanks to the New Deal for Mobile, France's leading operators have enabled the voice and texting over Wi-Fi option.
To meet businesses' particular wireless connectivity needs, Arcep also opened a single window in May for requesting 2.6 GHz TDD frequencies. This frequency band enables access to 4G and so to innovative applications. A good example is real time video transmission that will help improve not only security (video surveillance) solutions, but also open the way to new uses such as remote control of driverless shuttles.
Field notes
Arcep visits a print media fulfilment hub in Trappes
The bill on updating press distribution in France, which is still being debated in Parliament, plans on giving Arcep the responsibility of regulating press distribution. With this in mind, Arcep began a first round of meetings with the sector's players, in addition to making on-site visits. In June, Arcep's teams travelled to the Yvelines Distribution Services depot in Trappes. There, they met with Bruno Aussant, President of Yvelines Distribution Services, and Dominique Gil, President of France's National Press Distributors union, for a detailed presentation of their profession. A truly valuable meeting for understanding the sector's needs and outstanding issues.
| | |
| --- | --- |
| Well said | |
« The debate concerns ex-ante regulations applied in the banking and telecoms sector where, for instance, we imposed an obligation on Orange to provide other operators with access to its network, along with interconnection and number portability obligations. These come to complete ex-post regulations that penalise failures to comply: through fines, etc. Now we need to ensure interoperability and interconnection between platforms: allowing you to leave Facebook or any other social media site without losing your contacts, to transfer your content, your privacy settings… this is the type of regulation that will no doubt emerge very soon. »
Tommaso Valletti, Chief Economist for the European Commission's DG Competition, (Le Monde 04/05/2019)

Meanwhile, in Brussels...
Two years after the Open Internet regulation came into effect, it is time for the first assessment. National regulators' enforcement of net neutrality rules has made it possible to conclude that the guidelines, which may require further clarification, have largely done their job. In an opinion issued in 2018, however, while dismissing the need to revise the European regulation, BEREC drew up a list of those points in the guidelines that could be eligible for clarification, to ensure that the different stakeholders apply the regulation in a consistent fashion.
In keeping with this opinion, Arcep is making an active contribution to the work that BEREC is doing on revising the guidelines. The findings of this work will be the subject of a public consultation in autumn 2019.

Arcep, telling it like it is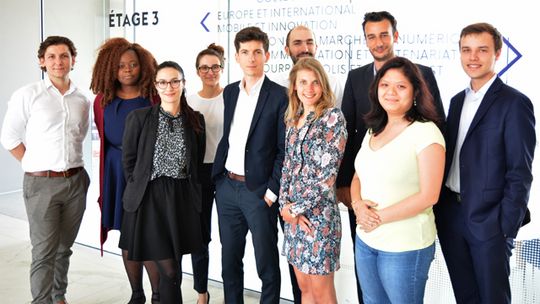 Arcep and its Scientific Board explore future networks
Architecture, operation, usage… telecoms networks will undergo a major transformation in the coming years. What will this entail? How will this affect the regulator's task? To get a jump on these questions, several months back we began to investigate this topic. Every year, we produce forward-looking briefs on what is a very vast subject: emerging uses, connectivity issues, network agility, spectrum management and cross-cutting developments. We have already published two briefs, on the topics of: connected cars and network virtualisation.
Every Arcep department specialised in fixed and mobile networks, and in the digital economy are involved. To round out this investigation, and before producing these briefs, we talk to the ecosystem's specialists: operators, equipment suppliers, service providers and local authorities are all consulted. And to obtain a 360° view of our topics, we have created a Scientific Board of 10 prominent academics, entrepreneurs and industry players, covering a wide range of expertise.
We are committed to making this a "living" dialogue, and invite anyone who is interested to explore these analyses and to send their contributions to: reseaux-du-futur[a]arcep.fr.
Mark your calendars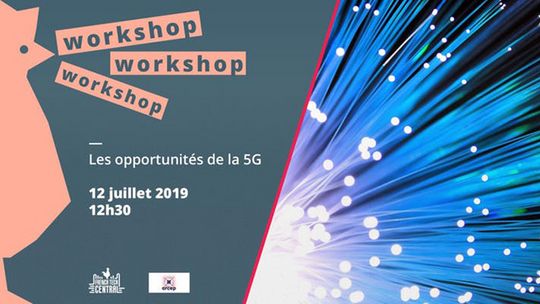 12 July in Paris | Workshop on 5G opportunities
As part of its ongoing involvement in French Tech Central/ Station F, Arcep will be hosting a workshop on the opportunities being opened up by 5G, from 12:30 to 2 pm on 12 July. Arcep invites any startups wanting to find out more about early 5G trials, the sectors most heavily involved and all of the potential this new technology can unleash to attend.
Other events...
4 July in Paris
Internet Governance Forum France (IGF)
A full day of debate and discussion between France's internet stakeholders: this is the purpose of the Internet Governance Forum France (IGF). Cédric O, Secretary of State for Digital Affairs, will kick off the proceedings that will include plenary sessions, keynotes and 12 "Workshops for the Future". The topics being discussed this year: "responsible tech," "exclusive or inclusive tech," "the internet: between governance and regulation" and "data: the lifeblood of digital tech".
9 July in Paris
Assises du Très Haut Débit 2019
The theme of this year's "Assises du Très Haut Débit" (Superfast access symposium) will be: "Moment of truth for France's Superfast rollout scheme" ("Plan France Très Haut Débit: heure de vérité"). Speakers will include Agnès Pannier-Runacher, the Secretary of State to the Minister of the Economy and Finance, and Julien Denormandie, Minister for Urban Affairs and Housing to the Minister of Territorial Cohesion and Relations with Local Authorities, along with all of the Plan France Très Haut Débit stakeholders. François Lions, member of the Arcep Executive Board, will take part in a roundtable titled: "Do we need to rethink the plan?"