En route for print media distribution regulation
The Law on the modernisation of print media distribution, which reforms the "Bichet Act", recently came into force in France. It confirms the fundamental principles that govern the print media sector, while also introducing new structural provisions to ensure it runs smoothly. And it gives Arcep the responsibility to regulate it.
Arcep runs on a culture of dialogue. We are committed to listening fully to each and every stakeholder: publishers, of both daily newspapers and magazines, encompassing news, general interest, specialised and entertainment publications equally. But also players involved in distribution, the delivery companies and news agents, distributors and retailers who interact with readers, the nuts and bolts of the nationwide system. The sector's players can already contact the Arcep department in charge of print media distribution, by sending an e-mail to: distribution-presse(at)arcep.fr.
Building on the work done in the past by the Regulatory authority for press distribution (ARDP) and the High Council of press distribution (CSMP), we are committed to making the interests of readers, as both consumers and citizens, our core tenet, to ensure that they have broad nationwide access to a diverse and high quality print media, at an affordable price. One of the very first tasks will be to examine the choices to give print media consumers, working in tandem with all of the industry professionals, but especially with news agents who are not always able to display all of the publications available.
It is with humility and ambition, but also with pride, that we undertake this new responsibility.
Monique Liebert-Champagne and François Lions, Arcep Executive Board members

Regulation in action
Mobile service quality: compare operators' results!
On 22 October, Arcep published the results of its 20th annual audit to assess the quality of the services provided by mobile operators in Metropolitan France.
More than 1.5 million tests were performed on networks across the country, on the most widely used mobile services: web browsing, playing videos, data transfer, texting and voice calls. The tests sought to evaluate the performance of operators' networks in a strictly comparable fashion, and this in an array of circumstances.
One of the new additions in 2019 was an audit of the 50 most popular tourist sites in France (museums, chateaux, theme parks, religious monuments…) for the first time ever.
As to the findings: the quality of all operators' mobile internet services (data traffic measurements) is improving considerably, and this as much in rural areas as medium-density and high density areas. The average downlink speed in Metropolitan France now stands at 45 Mbit/s, compared to 30 Mbit/s in 2018.
The quality of calling and texting services is also improving. Arcep's methodology for assessing call quality changed this year, to come more in line with users' actual experience.
Lastly, significant progress was also measured in the quality of service on transport corridors - roads, RER (commuter train) and Transiliens (Paris suburban rail) lines, Intercités/TER (regional rail) lines, and TGV high-speed rail lines, etc. Especially noteworthy: all four operators' coverage on the Paris metro has risen substantially, with the success rate for downloading a web page virtually doubling in one year (see results on other metro networks).
But there is still a significant disparity in the quality provided by the different operators: Arcep invites everyone to compare and to view the results in detail on: Mon réseau mobile.
Tomorrow by the numbers
Digital technology's share of greenhouse gas (GHG) emissions could double between now and 2025, to reach 8% of the global total, or the percentage currently caused by cars. Digital tech today accounts for 4% of the world's GHG emissions – more than civil aviation – and is increasing by around 9% a year, according to The Shift Project think tank. Arcep too explores its concerns about ICT's growing carbon footprint, in the latest brief produced with its Scientific Committee on Future Networks. Which technologies are the most energy efficient? What levers can be used to reduce digital tech's GHG emissions? The brief seeks to provide some initial responses.

Arcep brief
The Shift Project report - Pour une sobriété numérique
On our radar
| | |
| --- | --- |
| Sophie Primas, President of the Senate's Economic Affairs Committee | Having the ability to install and uninstall any app on one's smartphone, to switch social media sites while keeping friends and followers, dialogue between social networks… On 10 October, the President of the Senate's Economic Affairs Committee submitted a bill to establish and guarantee "device users' freedom of choice". In line with Arcep's work on device neutrality, the Senator from the Yvelines also proposed that Arcep have the power to "impose interoperability obligations on the providers of these services". |
News from around the world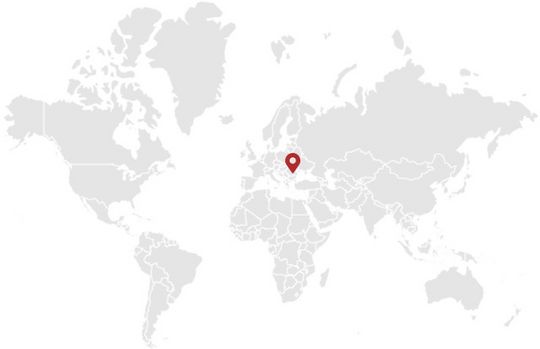 Fratel publishes a compendium of best practices on measuring mobile network performance
How to measure quality of service and coverage? What data should be collected? How to process them, ensure their accuracy and represent them? Drawing from a panorama of the countries who are part of the network of French-speaking regulators, Fratel, the best practices published during the network's latest annual meeting in Bucharest proposes several elements of response: agree on a common vocabulary, from the scope of the field – which represents the power of the received radio signal – to a more faithful representation of the user experience.
In addition to monitoring operators' obligations, these measurements can also serve to inform users and stimulate competition and investments, to obtain a digital snapshot of a country and to steer and/or anticipate rollouts, and in assessing public policies.
The document also addresses a more practical aspect, and draws regulators' attention to the principles and editorial choices that make for a high quality publication. The form of this publication will vary depending on the country: rankings, criteria-based scores, graphs, audit reports, maps, or raw data, notably open data, adapted to the different channels.

Arcep likes
Ethical Tech
"Rethinking innovation and technology, as the engines of a better world by and for humans": this is the ambition of the Chair of Good in Tech, launched in September by Telecom Paris Tech and the Sciences Po École du Management et de l'Innovation. The Public Investment Bank (BPI) for its part is supporting more and more digital projects that provide compelling responses to environmental and social challenges. All part of an ethical approach that has a name: Tech for Good. A challenge too for regulators. What form of regulation will enable the emergence of local players who embody European humanistic values? Arcep Chair, Sébastien Soriano, answered this question at the 5th edition of the BPI Inno Generation.
(Big) Tech for good roundtable, with Sébastien Soriano
Field notes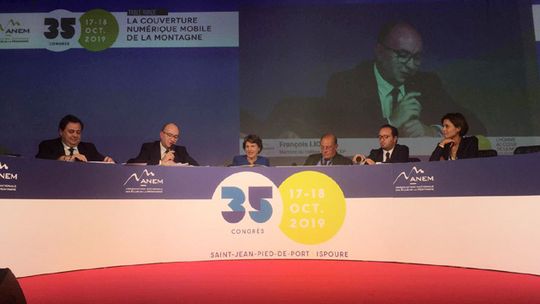 In my town, my department, my region, my association: live dialogue with local elected officials
Arcep Executive Board member, François Lions, took part in a digital roundtable at the National Association of Elected Representatives from Mountain Areas' (ANEM) 35th congress in Saint-Jean-Pied-de-Port, in mid-October. Arcep then spent the following day with the teams of La Fibre 64, the open joint association which is implementing the Pyrenées-Atlantiques departmental council's digital policy, and with its Vice-president, Anthony Bleuze. After having discussed concrete matters, the teams travelled to the pays Basque village of Bonloc. The mayor explained how their town had been identified as part of the New Deal for Mobile's targeted coverage scheme, and how the location for installing cell towers was chosen. As a result, residents will have 4G coverage provided by all four mobile operators in the coming months.
Additional opportunities to talk with local elected officials in the field occur when Arcep participates in events hosted by local authority associations. Arcep Executive Board member, Joëlle Cottenye, spoke in Nice on 1 October, delivering the opening remarks at the National federation of public service local authorities (FNCCR) conference, and on 16 October in Bourges, at the French Departments' Digital Affairs Commission (ADF). These events gave Arcep a chance to explain the actions it is taking to further regional digital development, its role in monitoring rollout obligations and the tools its makes available to elected officials to keep track of them.
| | |
| --- | --- |
| Well said | |
« The State, which works for the public interest, must maintain an utmost ability to act. It cannot allow itself to rely solely on infrastructures which could be subject to a brutal shift in technological or business strategy at any moment. Nor can it agree to build its infrastructure on black boxes. It would be wrong to deprive itself of the power that a healthy alliance with the crowd can provide. »
Henri Verdier, Tech Ambassador, responsible for major cybersecurity negotiations and internet regulation, La Croix, 24 September 2019

Meanwhile in Brussels...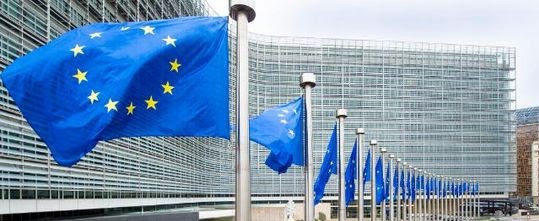 Digital Services: BEREC lends its expertise to the European Commission
The new European Commission will soon be taking up its functions. The centrepiece of its digital work programme, a Digital Services Act has already been announced. In keeping with the hopes of the new President, Ursula von der Leyen, this plan seeks to complete the Digital Single Market by updating platforms' obligations in particular. It will reform the e-Commerce Directive of 2000, which defines the legal framework governing technical intermediaries. The Act will also establish new rules that apply equally to all digital services in the Digital Single Market, and redefine platforms' responsibilities. Those pertaining to algorithms and online advertising will also be revised. Work on the Act is expected to begin next year.
With this same impetus, at its latest plenary meeting, the European Body of Regulators for Electronic Communications (BEREC) committed to assuming a proactive role of forum for discussion and advisor to European institutions, as part of its work programme for 2020. BEREC had already explored these issues in earlier reports (see links below) and plans to continue this work with the publication of a report in 2020 on platform regulation. While aligning itself closely with the Commission's digital agenda, BEREC thus hopes to help the European Union to rise to the digital challenges that lie ahead.
Report on the impact of devices and content on electronic communications markets (2018)

Arcep, telling it like it is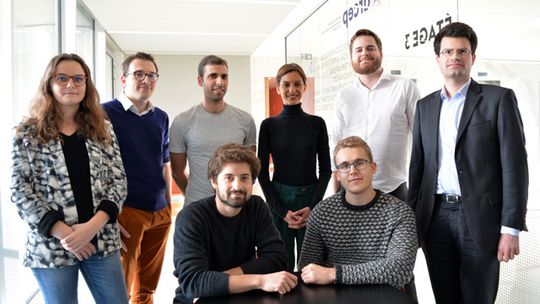 Calculating costs and prices: it all adds up!
One of the regulator's mandates, for the benefit of competition and consumers, is to monitor a certain number of operators' prices. How are these costs structured? How are prices established, and changed over time? Having a good understanding of the inner workings of these calculations is vital to the regulator's ability to make informed decisions.
Arcep's "costs and prices" team employs two main tools to this end:
• "Regulatory accounting": standardised cost breakdowns, which provide the foundation for an objective dialogue with operators on the costs they assume.
• Cost and pricing models, to understand an operator's generic costs, or to model an economic space between two products, or to build a price based on a cost history… from a simple spreadsheet to a code model working on geographical data for the whole of France, every degree of complexity is involved!
These tools are designed by the team, working in concert with market players, but Arcep's departments are also required to examine those produced by operators. All of the networks regulated by Arcep are thus scrutinised: copper network, fibre network, but also the postal network and future 5G networks. Next to be added to the work programme: the print media distribution network, resulting from the newfound responsibility assigned to Arcep last month.
"Costs and pricing" is central to the work done by around a dozen members of Arcep's staff. They include (photo, from left to right) 1st row: Alexandra Gourjon, Thomas Cocher, Ahmed Haddad, Anissa Boulemia, Victor Marchand, Hubert Virlet; 2nd rank : Aurèle Fontaine and Adrien Lagasse
Mark your calendars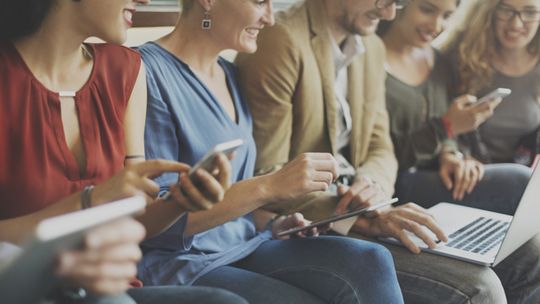 27 november 2019, Paris - 2019 Edition of the Digital Market Barometer
What did French people's digital behaviour look like in 2019? What fixed and mobile devices did they use the most? How do they connect to the internet? What are the most popular applications? But also what problems are they encountering when using digital tools? Like every year, Arcep, France's High Council for Economy, Industry, Energy and Technology (CGE) and the French Digital Agency will be publishing the 2019 edition of the Digital Market Barometer on 27 November. Equipment, connections and usage: taking the pulse of our society in a world of changing technology. Visit our website on the day for all of the findings of this 19th edition of the Barometer, produced by Credoc on the three partners' behalf.
Arcep will be there…
26 November 2019, in Paris
Tech in France Conference
This conference being hosted by Tech in France - which brings together tech industry companies who are creating tomorrow's digital solutions, and the firm Samman - will discuss the central topic: "New digital regulation: how to make Europe a competitive space for innovation". Arcep Chair, Sébastien Soriano, will be delivering a keynote for the first roundtable (9:15-10): "Should we tailor competition regulation to the tech industry?"
25 to 29 November 2019, in Berlin
Internet Governance Forum 2019 (IGF 2019)
The Internet Governance Forum's 14th annual gathering will be taking place in Berlin, with Sébastien Soriano and Arcep Board member, Serge Abiteboul, in attendance. The Arcep Chair will be taking part in a roundtable at 11:30 on 27 November: "Public Interest Data: Where Are We? To Do What?" He will be talking about Arcep's data-driven approach to regulation. His mantra: harness the power of information to steer the market in the right direction.
25 to 30 November 2019, in Paris
Public innovation week
Public innovation week will be taking place in late November at the Transformation publique, a new locale dedicated to public innovation that opened in early October (77 avenue de Segur, 75015 Paris). Sébastien Soriano will be on hand to talk about Arcep's managerial transformation. He will present the strategic review carried out in 2015 and the ensuing transformation, using "open government" structures as its blueprint.
29 November 2019, in Toulouse
Toulouse School of Economics 2019 Enterprise Forum
Adrien Haidar, Arcep policy officer and Toulouse School of Economics (TSE) Alumnus, will be participating in the TSE's 2019 Enterprise Forum, on 29 November, to talk with students about job opportunities at Arcep. Join him at the Arcep stand, and for a 20-minute pitch on regulation in action!
2 December 2019, in Brussels
UNI Global Union Amazon Symposium
Arcep Executive Board member, Maya Bacache, will be taking part in the Amazon Symposium being hosted by Switzerland-based UNI Global Union, which fights for the rights of more 20 million workers around the globe, and by the International Trade Union Confederation (ITUC). She will be delivering a talk at 3:30 pm on "Regulating platforms/devices/data".
3 December 2019, in Brussels
DG Connect Annual Conference
Arcep Executive Board member, Emmanuel Gabla, will be talking about 5G at the DG Connect Annual Conference, as part of the roundtable: "5G Highways: is Europe in the front lane?"
4 December 2019, in Paris
MMA - Mobile marketing Forum
After a year of frenetic growth, mobile phones are now users' main digital screen. This revolution puts them at the heart of every key issue, starting with regulation. "How to regulate Big Tech?": Sébastien Soriano will answer this question at the Mobile Marketing Forum 2019.
5 and 6 December 2019, in Malta
BEREC plenary meeting
Arcep Executive Board member, Emmanuel Gabla, will represent Arcep at the 41st plenary meeting of the European Body of Regulators for Electronic Communications (BEREC), alongside Anne Lenfant, Arcep's Director of International Affairs.
11 December 2019, in Brussels
ECTA Conference
Arcep Executive Board member, Emmanuel Gabla, will be taking part in the ECTA annual conference. He will be on stage from 11:40 to 1:00 for the session devoted to regulating platforms: "Online Platforms and Electronic Commerce: The New Regulatory Frontier?"
11 December 2019, in Toulouse
#Infra4Dev Conference
Sébastien Soriano will be speaking at the inaugural edition of this conference organised by the World Bank and the Toulouse School of Economics (TSE), on the topic: "Infrastructure in the Digital Era - How Should Regulation Adapt?." He will take to the stage at 1:00 pm, delivering the closing keynote for the session on platform regulation.
12 December 2019, in Lyon
Commission numérique de l'Assemblée des communautés de France (AdCF )
Arcep Executive Board member, François Lions, will be taking part in the Assembly of French Communities' Digital Committee: the 16th annual Forum of the Interconnected. It will deliver a snapshot of fixed and mobile connectivity in France, and Arcep's role in this area.