The State must be able to reinvent itself, to stay with the times and fulfil its duties
At the heart of our relationship with the State lies an aporia: as the guarantor of the general interest, the State is at the root of our social contract, but it is also vilified by those who view government action as the root of all our current evils.
This gives way to two conclusions: the State is and must remain a central force in rising to the challenges our country is facing today; but it must also be able to reinvent itself, to modernise and reform to keep pace with our changing world and to meet citizens' needs.
The birth of regulatory authorities is one example of a successful change in the institutional landscape, and one that must now be put fully to work: the rising influence of these authorities does not render "traditional" government obsolete. It remains the irreplaceable guarantor of fundamental balances.
The culture of norms that too often reigns in an administration also needs to be challenged when it does not always achieve the necessary progress on the ground. In an ever-changing economic, social and technological environment, public policymakers need to take government action that is both responsible and bold. In particular, this means changing the way the public sector works, to encourage innovation within government agencies.
There is a tremendous wellspring of energy and intelligence in the public sector. Which needs to be mobilised and especially deployed to the right places, to come in line with citizens' expectations, and underpin a more adaptable society capable of meeting the challenges of our times.
Bruno Lasserre, Vice-President of the Conseil d'Etat

Regulation in action
Commitment! Highlights of Arcep's "Smart Territories" conference
On 26 March, Arcep hosted its annual "Territoires connectés / Smart Territories" conference, this year devoted to the theme of "Commitment". The talks and debates between MPs, local elected officials, federal government representatives and operators took place with special guests Jacqueline Gourault, Minister of Territorial Cohesion and Relations with local authorities and Julien Denormandie, the Ministry's Minister of State in charge of the City and Housing. On the morning's menu:
The New Deal for Mobile, on which elected officials have asked for greater predictability, to be able to establish multi-year strategies.
Fibre rollouts and the questions raised by the implementation of calls for expressions of interest for local projects (AMEL) and how they fit in with France's Superfast Broadband Rollout scheme (Plan Très Haut Débit). As part of the AMEL programme, Arcep published its first opinion to the Government, on proposed commitments from Altitude Infrastructure in Côte-d'Or. If the Government accepts the proposal, Arcep will be responsible for ensuring the operator satisfies its legally binding commitments.
One key takeaway: commitments have paid off! Three million additional premises were made fibre-ready in 2018. And the percentage of the country with 4G mobile coverage from all four operators rose by close to 20 points to reach 65%.
• Watch the video of the conference
• Arcep's "Smart Territories" report
• Status report on the work that Arcep did in support of regional connectivity in 2018, and its new projects for 2019
• "We can use the market to further regional digital development" – Interview with Arcep Chair, Sébastien Soriano, for the Gazette des Communes (22 March 2019)
Tomorrow by the numbers
| | |
| --- | --- |
| | 50% of online searches in 2020 will be performed vocally. (Le Figaro – 18/03/2019) |
On our radar
| | |
| --- | --- |
| François Lions, new member of the Arcep Executive Board | On 28 February 2019, the President of the French Republic appointed François Lions to the Arcep Executive Board. Up until then, François Lions had been Arcep's Deputy Director-General and Head of the "Mail, Parcel and Broadcasting" department. He is coming to replace Philippe Distler whose term as a member of the Executive Board has come to an end. Arcep applauds the tremendous contribution Mr Distler made to the Authority's work. He participated in Arcep's creation in 1997 and had played a major role ever since. |
News from around the world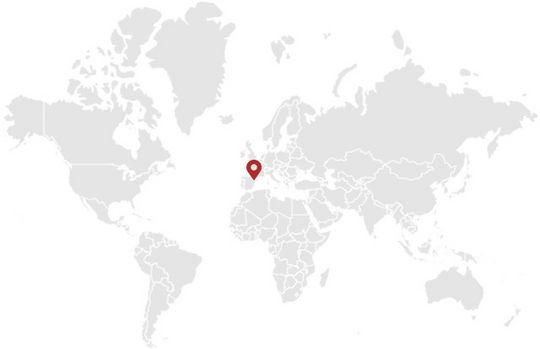 Arcep's at the Mobile World Congress 2019: all things 5G and measuring mobile quality
The 2019 Mobile World Congress that ran from 25 to 28 February in Barcelona can be summed up in three numbers:
107,000 visitors;
2,400 exhibitors;
and the number 5 as in 5G, the star of the show!
An Arcep delegation, including Sébastien Soriano and Emmanuel Gabla – Chair and Executive Board member, respectively – travelled to Barcelona for the telecoms industry's great annual gathering.
♦ What takeaways on 5G?
5G was on every stand. Equipment suppliers and telcos alike: everyone is getting on board to ensure that this disruptive technology becomes a reality. The most highly promoted use for now is tied to online gaming. The teams also had a chance to meet with a number of players that are currently testing industrial 5G connectivity solutions.
♦ Measuring network quality: a major issue for Arcep
Also on the agenda for the trip was a series of meetings with several players involved in testing and measuring network quality. A perfect opportunity to share Arcep's data-driven regulation strategy, and to talk about the Code of Conduct published a few months back. This Code is aimed chiefly at those involved in online testing, to set minimum requirements in terms of the measurements' relevance, presentation and transparency.

Arcep likes
The National Committee for Dialogue on the public's exposure to electromagnetic fields
This new committee – created under the aegis of France's national frequency agency, ANFR – is a central hub for information, dialogue and consultation on every issue surrounding EMF exposure from antennae, smart objects and wireless devices. Chaired by Michel Sauvade, Mayor of Marchac-en-Livradois, the Committee brings together stakeholders committed to tackling this issue: associations, operators, local authorities and federal government departments. Arcep is also involved. The second meeting, which was held on 20 March, focused in particular on exposure to EMF from future 5G networks. The Committee also adopted its roadmap.
Field notes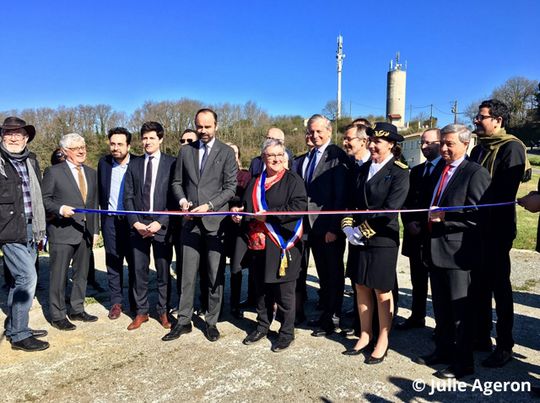 Progress report on fixed and mobile connectivity in France: Arcep Chair, Sébastien Soriano, travelled to the Gers with the Prime Minster
Arcep Chair, Sébastien Soriano, travelled to the Gers on 22 March with the Prime Minister and four members of the Government (Jacqueline Gourault, Julien Denormandie, Mounir Mahjoubi and Agnès Panier-Runacher). The goal of the trip was to deliver a status report on access to digital technology in France, and to launch the Regional Digital Cohesion (Cohésion numérique des territoires) scheme – a direct €150 subsidy to help users pay for a satellite, WLL or fixed 4G plan in those locations where high-speed wireline networks have not been deployed.
During this trip, Arcep provided a progress report on several initiatives:
Further enhancement of the "Carte fibre" map-based tool that now includes information on optical fibre network rollout forecasts. Citizens and local officials can now obtain town-by-town information on the timeline for future optical fibre rollouts in the municipality where they live or work.
Updates to "Mon réseau mobile" (My mobile network) site data – a website that allows users to compare each mobile operator's coverage and quality of service – and to the New Deal for Mobile Scorecard data, for monitoring the progress of operators' commitments made under the New Deal.
The publication of a departmental Atlas on 4G cell site deployments 4G, with forecasts for 2020 – 2022.
| | |
| --- | --- |
| Well said | |
« The problem in Europe is innovation. We know how to make science with money, but not how to make money with science. One of the guiding principles of competition is to allow innovation to thrive. When we see the big platforms buying start-ups, we understand that competition law needs to more audacious. »
Pascal Lamy, former Director-General of the World Trade Organization (WTO) and President Emeritus of the Jacques Delors Institute, during the French Competition Authority's anniversary conference

Meanwhile, in Brussels...
Roaming charges, connectivity: what impact Brexit might have
While the future of the Brexit process remains uncertain, what consequences could the UK's withdrawal from the EU have on roaming charges, and on the country's connectivity in general?
There are several possible scenarios here. If an exit deal is reached, there would be a transition period during which the principle of "Roam like at home" should continue to apply. At the end of this period, the terms governing roaming fees between the UK and the other European Union countries will need to be negotiated as part of a new economic partnership. If no deal is reached, Roam like at home will no longer be guaranteed by law, and everything will depend on the decisions and business negotiations between operators on either side of the Channel.
Back in February, the Confederation of British Industry expressed its concerns over the consequences of a no-deal Brexit. It spoke in particular about the serious impact that it would have on fibre and 5G rollouts, and on bridging the country's digital divide. The main threats concerned diminishing private investment, difficulties importing fibre and the exodus of qualified engineers.
Find out more about Roaming – British government fact sheet

Arcep, telling it like it is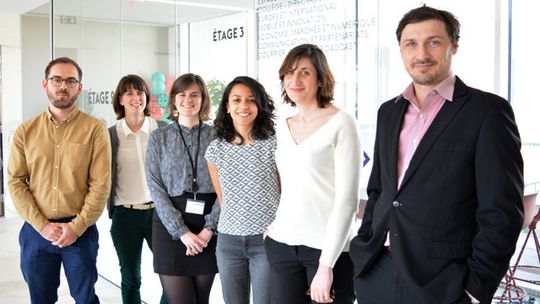 Indoor fibre coverage in very high-density areas: a leaflet summarising everyone's rights and obligations
Is the building operator given a period of exclusivity during which it is the only Internet Access Provider? (No). Does every operator have to install their own network in every building (No). Do fibre operators need to have access to the common areas on the buildings' ground floor? (In very high-density areas: yes. Elsewhere: no).
The slew of questions that Arcep received through its Twitter account revealed a tremendous need for clarification. And, on the other side of the equation, operators have shared with Arcep the problems they are having in accessing shared access points to be able to connect to customer premises.
To address these needs, Arcep has just published a leaflet on each party's rights and obligations in France's very high-density areas: property owners, condominium managers, building operators and commercial operators. The devil is in the detail… and both users' freedom of choice and freedom of competition are at stake. Illustrating the three stages of fibre's deployment to a building, a table summarising each stakeholder's rights and duties and "true/false" answers to frequently asked questions, this leaflet is designed to clarify misconceptions and create more fluid relationships between stakeholders.
Clémentine Beaumont, Clément Bernez, Jeremy Bonan, Anne-Lise Lucas, Mélissa Nobileau, Agate Rossetti
Legal Affairs Department, Fibre, infrastructures and Regions Department, Communication and Partnerships Department
Mark your calendar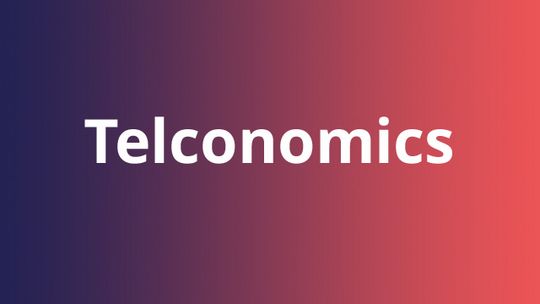 21 May in Paris: Telconomics Conference
On 21 May Arcep will be publishing its scorecard on telecoms markets in France for 2018. The Authority will present core market data to members of the media and financial analysts: investment in fixed and mobile networks, operators' revenue, fixed superfast subscription numbers, key figures on 3G and 4G networks in France…
This conference will also be a chance to deliver a status report on Arcep's actions in support of investment, and to outline the issues and challenges that lie ahead for the sector.
Open to members of the press and financial analysts/By invitation