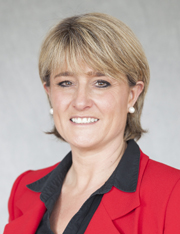 9.8 billion euros, increasing by 40% in four year: operators' investments testify to a sizeable and ongoing push in spending, which is vital to meeting the country's needs.

But what do these figures actually means for people in France? The benefits are clear: rollouts are progressing nationwide, network coverage and quality levels are both on the rise. They are making it possible to monitor how users' behaviour is evolving and enable enterprises in their digital transformation. From a very concrete perspective, the regions are benefiting more and more from fibre access, whose progress in 2018 and the steady pace of deployment were the main sources of increased spending this year. 13.5 million homes passed for fibre, which represents an additional 7.9 million access lines installed in three years. Spending on mobile networks has meant that users are enjoying broader 4G coverage, which now extends to 65% of the country (+20 points YoY). A progression that is keeping pace with the explosion of mobile use in France, and data traffic that has doubled.

Up next: 5G. Arcep will remain committed to pro-investment regulation, once again pushing operators to ensure nationwide coverage and connectivity.

Joëlle Cottenye, Arcep Executive Board member

Regulation in action
Telecoms: new growth outlets for operators
On Tuesday, 21 May, Arcep brought together some 30 journalists, financial analysts and operator representatives for its annual Telconomics press conference, to mark the release of the sector's annual scorecard, and key market indicators. The first conclusion: operators once again answered the call to invest. Spending totalled 9.8 billion euros in 2018, which is a new record high. For Arcep Chair, Sébastien Soriano, "It's a good level. What matters is to keep it in that ballpark. On the public policy front, we're having our cake and eating it too. But we cannot forget about operators." (Le Figaro, 20 May 2019)

This second point addressed by the Chairman is key, namely that operators are facing myriad challenges: sustaining a steady pace of fibre and 4G cell site deployments, without forgetting about 5G. Although there revenue is stagnating (totalling 35.6 billion euros last year), operators are seeing new growth outlets emerge: the business market, with its demand for bespoke solutions and opportunities tied to new generation technologies such as 5G: smart cities, industry 4.0 and connected cars. It is up them to monetise these opportunities by designing new products and services.

Find out more

"Telcos will have new obligations with 5G", Sébastien Soriano in Le Figaro on 20 May 2019 (in French)
Tomorrow by the numbers
| | |
| --- | --- |
| | China is forecast to represent over half (55.8%) of the global e-commerce market by the end of 2019, according to e-Marketer. They estimate that figure will climb to 63% by 2022, compared to 15% for the United States. |
On our radar
Cédric O

France's Secretary of State for Digital Affairs

Cédric O has been France's Secretary of State for Digital Affairs, to the Minister of Economy and Finance and the Minister of Public Action and Accounts, since 31 March. He is taking over from Mounir Mahjoubi. His core objectives include growing France's tech ecosystem, providing access to government services online and platform regulation.
News from around the world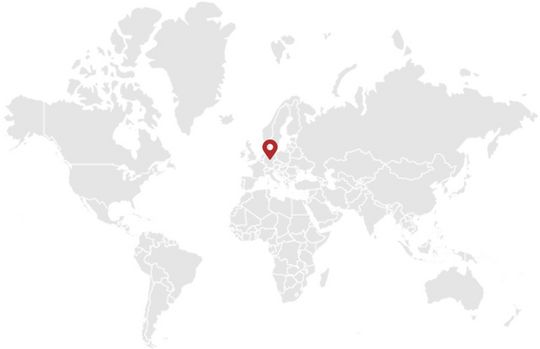 5G auctions in Germany: 30 days later… what's happening?
On 19 March dernier, German regulator, BnetzA, began the procedure for allocating mobile frequencies for 5G networks, via auction. This includes renewing 2x60 MHz licences for the 2.1 GHz band and allocating new licences for 300 MHz in the 3.4 – 3.8 GHz band (the pioneer band identified for the first 5G rollouts in Europe).

Four candidates are taking part: the country's three existing mobile operators (Deutsche Telekom, Telefonica, Vodafone) and one MVNO (1und1 Drillisch, a subsidiary of United Internet). After close to 30 days of bidding, the procedure is still not finished and all of the candidates, including new entrant 1und1 Drillisch, are still in a position to obtain licences in both bands. The bids thus far stand at more than 2.3 billion euros for the 2.1 GHz band, and more than 3.5 billion euros for the 3.4 – 3.8 GHz band. The valuation of the latter is amongst the highest seen in recent auctions (close to 15 eurocents – €/MHz/capita), but half the price paid in Italy last year. It is especially in the 3.4 – 3.8 GHz band that auctions are still ongoing, chiefly to obtain a differential on the total amount of spectrum, thanks to a marginal gain of a single block of 10 MHz.

In France, the Government has just shared with Arcep the direction it wants to take on 5G frequency allocations. The auction for the 3.4 – 3.8 GHz band is scheduled for late this year.

Arcep likes
French Fab Tour
The French Fab Tour is a 60-date tour across the whole of France to promote the industry, introduce young people to potential career opportunities, deliver job offers and work together on building tomorrow's industry. Workshops and meetings with industry professionals are in the offing. Hosted by BPI France, the French Fab Tour began on 26 February in Saint-Quentin and will wind up in Paris on 10 October.
Arcep Chair, Sébastien Soriano, took part in the tour's stop in Troye on 23 May, and spoke about digitising the workplace.

Find out more (in French)
Field notes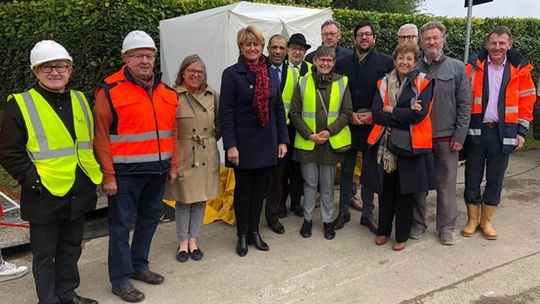 Arcep Board members travel to the Hauts-de-France
In late April, Arcep's Executive Board members took a two-day trip to the Hauts-de-France, of which Board member Joëlle Cottenye is both a native, as well as Vice-president of the Nord regional council.

The agenda included meetings with two of the region's key economic stakeholders: OVH, a well-known company that specialises in cloud computing, and Euratechnologies, a business incubator and start-up accelerator.

Board members were able to talk with local elected officials and players involved in regional development, particularly those in charge of fibre rollouts.
| | |
| --- | --- |
| Well said | |
« Those that make up today's Internet are ignoring its original promise: freedom, access to knowledge and personal emancipation. Tech leaders' development mechanism is no secret: their devices run on their own operating system; they have pre-loaded apps onto their interfaces; they push their own content on their platforms. Anyone who buys a digital device enters into a world that is at least partially walled off, controlled by a single player who is able to steer their access to products, services and information. »
Sibyle Veil, CEO of Radio France, Le Monde, 12 April 2019

Meanwhile, in Brussels...
On 28 March dernier, the European Commission published a report by Guillaume Klossa, special advisor to Vice-president Andrus Ansip and founder of EuropaNova, titled: "An Industrial Media Strategy to Leverage Data, Algorithms and Artificial Intelligence".

One of the report's goals was to answer the question: how can we guarantee that digital technology contributes to a democratic development of the media sector? Guillaume Klossa delivers 14 recommendations. The first is to co-construct a European media policy that undergirds a social democratic transformation.

The report also lobbies for a "New Deal on Data". Here, it is recommends using regulation to implement an API on platforms to enable researchers, experts, associations and others to access the data they need for research and trials, striving to foster a media environment that aligns with our values.

The other recommendations include creating a "neutral" button that would allows users to see what content or information would have been proposed without using any of their personal data. Instilling data portability and interoperability as a "precondition to make competition possible". Setting up systematic supervision of platforms at the European level, and creating a "pan-EU data commons".
Guillaume Klossa suggests two courses of action to achieve all this: partnerships and co-construction. We can only agree wholeheartedly!

The report

Arcep, telling it like it is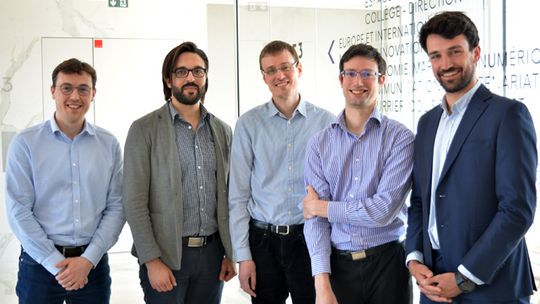 Fully mobilised for transparent and reliable internet quality of service measurement
Measuring quality of service on fixed networks is a particularly complex affair. It is virtually impossible for speed tests to know with absolute certainty which access technology (copper, cable, fibre, etc.) is being used to run he test. To resolve this major issue, just over a year ago Arcep began a vast initiative with the entire ecosystem. A global first!

Players involved in testing, operators, researchers… some 20 stakeholders in all came together under the aegis of Arcep. After several dozen meetings, this co-construction approach made it possible to reach a consensus on introducing an Application Programming Interface (API) that operators would implement directly in their boxes, and be accessible to testing tools that comply with 's code of conduct (in French).

This API is not in itself a measurement tool, but rather would make it possible to transmit the information that makes up the connection's "access ID card"– such as access technology, the user's advertised speed, Wi-Fi quality, etc. – to third-party tools.

Development on this solution will begin in 2020. The project will kick off with the publication of an Arcep decision, whose draft has been published for public consultation.

Loïc Duflot, Pierre Dubreuil, Vivien Guéant, Emmanuel Leroux and Samih Souissi
Director of the "Internet and users" unit, and members of the "Open Internet" unit
Mark your calendars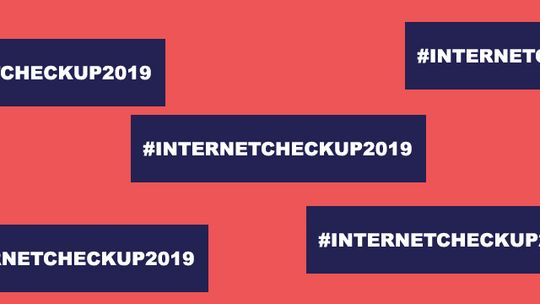 27 June in Paris | Presentation of the report on the state of the internet in France
Arcep has given the internet its annual check-up, and will present its conclusions and its 2019 report on 27 June. To extend the medical metaphor, Arcep has measured all of the internet patient's vital signs that fall under its purview: quality of service, data interconnection, transition to IPv6, net neutrality and the openness of devices. Working to ensure that the internet continues to develop as a "common good".

By invitation
Other events...
4 June in Paris
Cyber Festival #ANSSI10

France's National Cybersecurity Agency (ANSSI) is celebrating its 10th anniversary this year, and will be hosting the Cyber Festival #ANSSI10 on 4 June to mark the occasion. This event will bring together all of the ecosystem's stakeholders, from the public and private sector and civil society. Sébastien Soriano will be one hand as a Grand Témoin (honorary witness).
Find out more

7 June in Paris
Telco & Digital Forum

Organised every year by the editorial staff of Les Echos, the "Telco & Digital Forum" delves into the latest telecoms market news, and French and European players' strategies. At the heart of this year's debates: 5G (uses and network security) and optical fibre. Arcep Chair, Sébastien Soriano, will deliver the closing remarks. France's Competition Authority Chair, Isabelle de Silva, and member of Parliament, Eric Bothorel, will also be taking part in the morning's proceedings.
Find out more

11 to 14 June in Tunis
RightsCon

Ever year since 2011, the NGO "Access Now" has been hosting a summit devoted to human rights in the digital era. 2,000 participants from 130 countries are expected in Tunis this year, representing 700 enterprises, governments and institutions. Sébastien Soriano will be participating in the summit on 12 June.
Find out more

12 and 14 June in Ghent
BEREC plenary meetings

Members of the Body of European Regulators of Electronic Communications (BEREC) will be meeting from 12 to 14 June in Belgium. A report on the data economy will be published as a follow-up to the event: delivering a common position on infrastructure sharing and a report on accessing civil engineering, as part of the market analyses for 2017 to 2020.
BEREC website

13 and 14 June in Paris
FUTUR.E.S

For its 10th anniversary, this festival dedicated to sustainable digital innovation, hosted by Cap Digital, will be taking over the Galerie des Gobelins! Free and open to all, this year the festival will focus on four topics: sustainable cities, open culture, health and learning societies.
Find out more

14 June in Paris
"New frontiers of antitrust" Conference

The "New frontiers of antitrust" conference is celebrating its 10th anniversary this year. Hosted by the Revue Concurrences, it is held following the OECD Global Forum on Competition. Sébastien Soriano will be taking part in the roundtable entitled: "Business & Personal data: Should access be shared? Should collection be confined?"
Find out more